Offer your Customers a delivery service like no other. Seamlessly offer Rendr's premium Fast, Flexible and Standard delivery options on your Big Commerce website within minutes.
Getting Started
Requirements to offer Rendr as a delivery method
To offer Rendr's Delivery services on your website, install the Rendr Big Commerce plugin on your website.
Once installed, you will be able to navigate Rendr configuration page to complete the below:
Insert the credentials provided to you by your Rendr Implementation Partner
Authentication Details
Client ID
Client Secret
Store ID
Tenant ID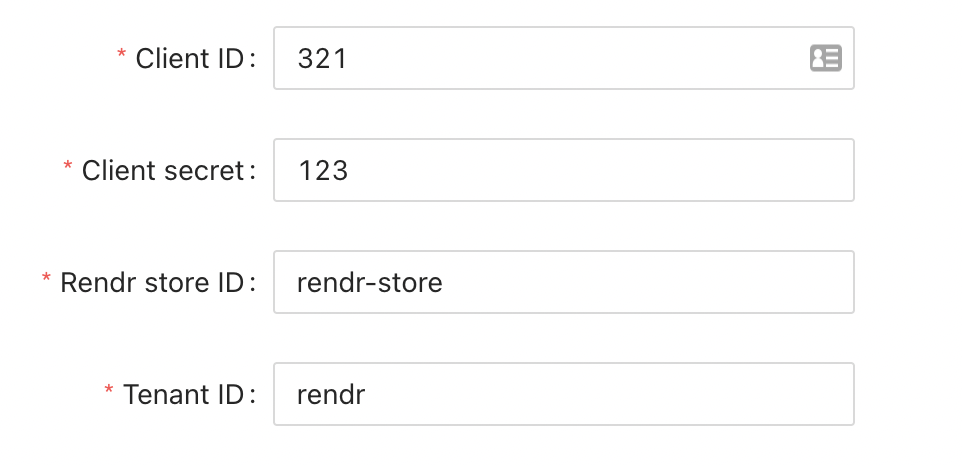 Delivery Types
Offer our 3 delivery options on checkout to provide your customers with outstanding choice & flexibility
FAST - Delivered in 30 minutes - 3 hours
FLEXIBLE - Delivered Same Day
STANDARD - Delivered Overnight/Interstate
You can enable or disable desired services which will display at checkout to customers
Packing & Shipping Preferences
Configuring how many shipping labels you receive from Rendr and how many parcels our delivery partners expect to pickup for each given order.
PACK TOGETHER - Orders items are packed into a single/parcel container.
PACK SEPARATELY - Order items are packed and shipped separately into their own parcel/container.
DEFAULT PACKAGE SIZES - Order items are packed together to fit a set of one or more containers predefined below:
GO LIVE!
For Rendr rates to be shown at checkout, Rendr carrier needs to be added to the shipping settings under Store Setup > Shipping > Edit Australia Zone > click 'Connect' next to the Rendr provider.
Once the settings are saved, Rendr Delivery rates will appear at checkout!