Dashboard
Once logged in users will be able to see all deliveries that have been created via website, Rendr's Marketplace, or through Rendr's Merchant Booking Portal. Users will be able to see a summary of all orders, including analytics and performance insights.
Users can filter by store, created date, pickup time and status, or search by consignment or customer name.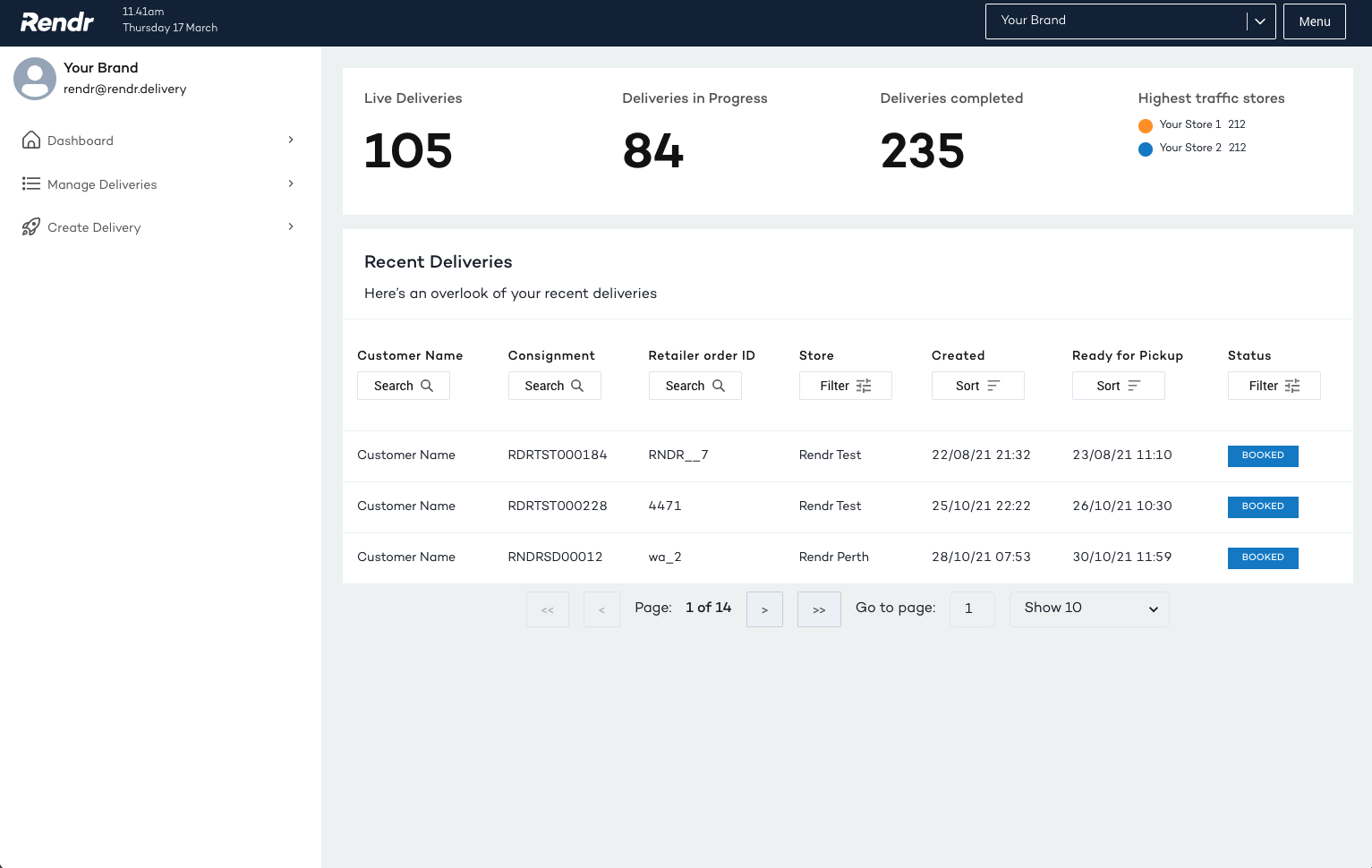 Managing Orders
To manage deliveries, users can press on a specific delivery or Manage Deliveries in the menu.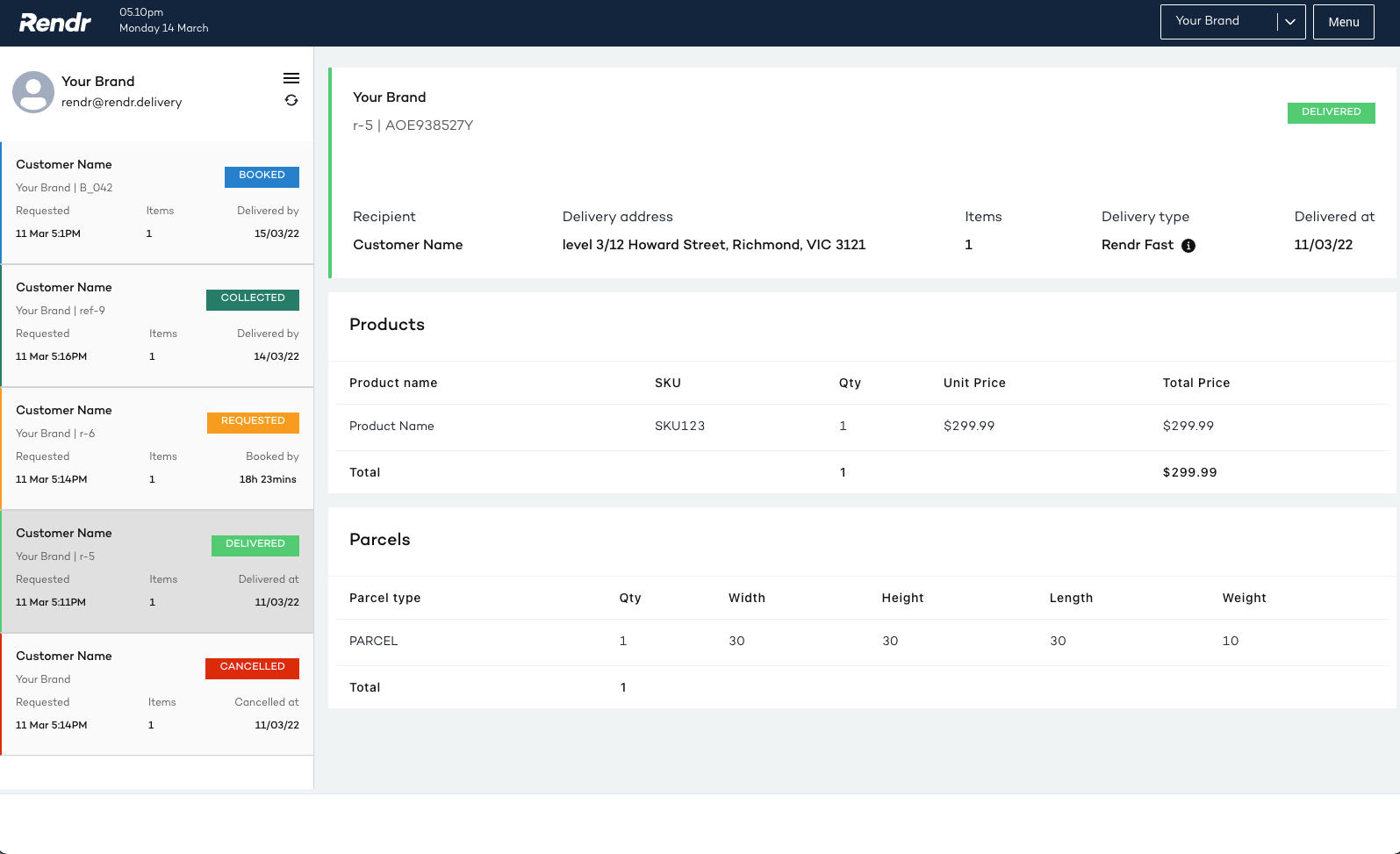 Order Statuses
| | |
| --- | --- |
| Status Name | Description |
| Created | Delivery has been created on Rendr, but an issue has occurred. Rendr's team is notified and will resolve the issue. |
| Requested | Delivery is ready to be booked |
| On Hold | Delivery has been put on hold by staff |
| Booked | Delivery has been booked and the courier has been notified |
| Assigned | Delivery has been assigned to a courier |
| Approaching | Courier is approaching the pickup location |
| Collected | Delivery has been collected |
| Delivered | Order is successfully delivered |
| Reassigned | Delivery has been reassigned to another courier since the SLA has not been met. Rendr's team has rebooked with another provide to ensure the customer's expectations are met |
| Canceled | Delivery has been canceled |
| Pending Return | Delivery could not be complete. The order is being returned to the pickup location |
Booking a Delivery
Once the order has been Requested, users can review order information, customer details and a countdown on when the order is to be booked by.
Users will be required to book the delivery before the countdown time.
Once prepared, users can press 'Book Delivery' to assign the allocated courier to the delivery
Printing a Label
Once the delivery has been booked, it will appear with a booked status.
The label can be generated, printed and included with the package for driver collection.
Once Collected, the order status will change to collected, and once Delivered, the order will go into the 'Completed' tab.
Issue with an order?
To contact Rendr's Customer Service team, users can press 'Request Cancellation', call our team, or
send an email for any queries throughout the process.
1300 697 363